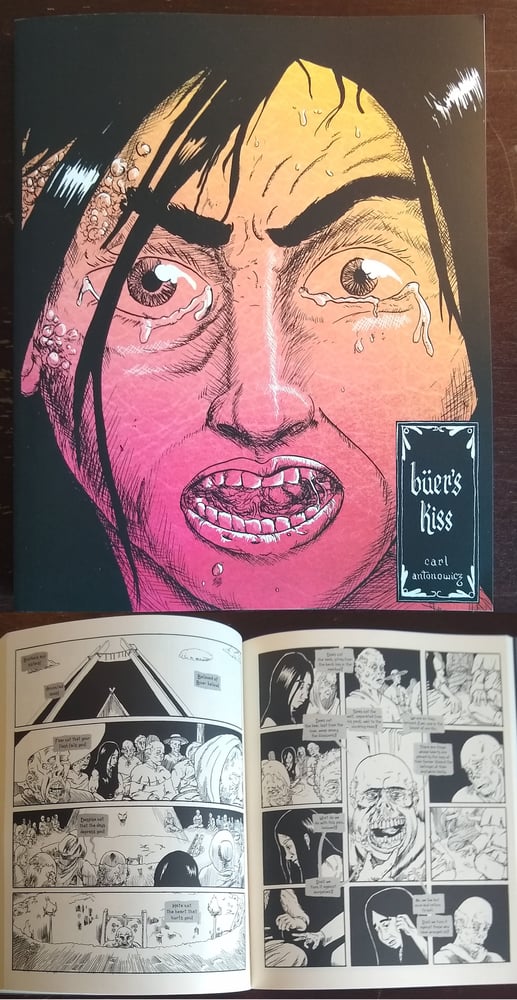 Büer's Kiss
$

20.00

/ On Sale
---
---
The complete graphic novel, now in one attractive volume!
Felecia's body betrays her. Her husband rejects her. Her faith declares her dead.
She is sent to a place of exile, where others with her disease have been condemned to live out the remains of their lives. She is welcomed with open, albeit misshapen arms, and begins her new life.
But all is not what it seems. Dark forces within and without threaten the peace of Felecia's new home. A small war of belief is about to erupt, and Felecia will be forced to take sides.